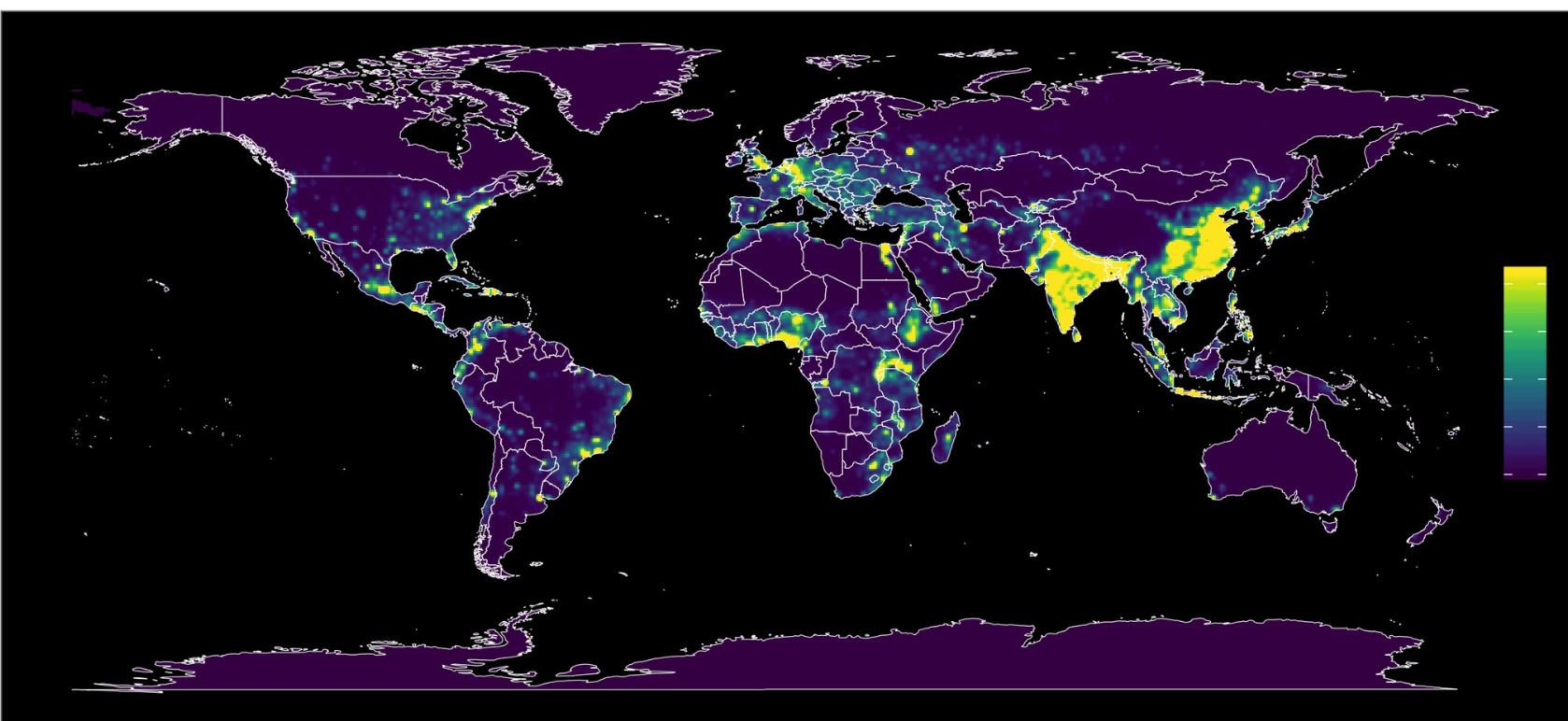 The risk of emerging infectious disease, linked directly to human-induced drivers, has been mapped in a new international study involving a University of Queensland researcher.
Centre for Biodiversity and Conservation Science adjunct researcher and co-author of the study Dr Moreno Di Marco said the work, led by non-profit organisation EcoHealth Alliance, showed that the global risk of disease emergence is clearly linked to land-use changes and human population change in high biodiversity regions of the world.
President of EcoHealth Alliance and corresponding author of the study Dr Peter Daszak said the research allowed scientists to state, unequivocally, that human behaviour on a planet-wide scale creates opportunity for disease to emerge and spread and drives pandemic risk.
"Risk comes not only from known pathogens, but also the estimated 1.5 million+ unknown viruses which lurk in biodiverse regions," Dr Daszak said.
The work has resulted in the production of an updated Global Disease Hotspots 2.0 map, 10 years after the creation of the first map.
"The brightest areas on our map are where researchers should be headed to stop the next pandemic before is starts," says Toph Allen, EcoHealth Alliance's Director of Data Science and first author of the paper.
"If we had been looking in the Congo—at the populations of apes and humans that lived there—it's possible we would have been in a better position to know about HIV before it went pandemic."
Dr Di Marco said the global hotspots map identified areas in South and Southeast Asia as having high potential for an outbreak, as well as parts of West and Central Africa and Latin America.
These areas are characterised by high deforestation rates and rapidly growing human populations, which lead to increased human-wildlife interactions, allowing pathogens to be transmitted.
"The connection between habitat loss in high biodiversity areas and risk to human health is critical," Dr Di Marco said.
"Preventing the conversion of natural habitats, especially in tropical and subtropical areas, means safeguarding biodiversity but also safeguarding our own health, by preventing the emergence and potential outbreak of disease with drastic impacts on human lives and the economy."
The study, Global hotspots and correlates of emerging zoonotic diseases, is published in Nature Communications  (doi: 10.1038/s41467-017-00923-8).
For more information, visit www.ecohealthalliance.org
UQ media: Dr Moreno Di Marco, m.dimarco@uq.edu.au, +61 0422 156 585.